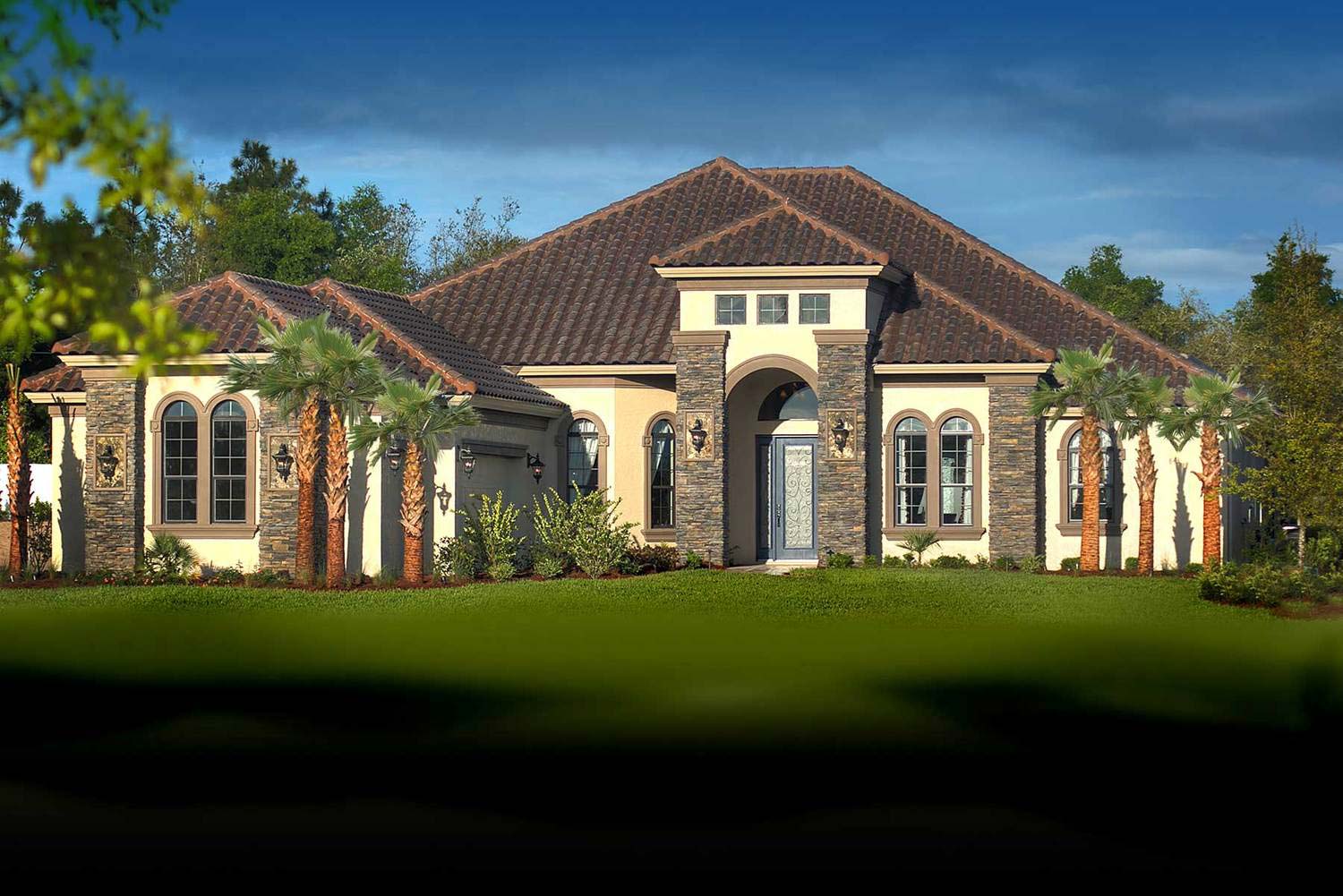 Citrus Hills Homes - Architecture Overview
Incredible quality and value.
Whether you are downsizing your family home or looking for a spacious warm-weather retreat, deciding on a new home and in what kind of neighborhood you want to live is a big decision. At the Villages of Citrus Hills, you have ample options that allow you to personalize the home you've always wished for.
We offer 19 home styles from which to choose, ranging in size from 1,666 square-feet to more than 4,000 square-feet of living area. Within these designs are outstanding floor plans and design options, allowing homeowners flexibility to create the home that fits their needs. Depending on the style and neighborhood you choose, home and homesite packages range from the upper $200s to $1.5 million plus.
We offer both single-family maintained homes where the exterior and grounds are cared for, as well as single-family homes where the owners care for these items. Whether you choose a maintained home or not, you'll have little to worry about when it comes to maintenance. These quality homes incorporate the latest designs in construction and technology, which cuts operating costs and increases efficiency. The highest level of craftsmanship, top-quality materials, and sophisticated designs will give you years of peace of mind and carefree living.